Change how people interact
Create & Design the Concept
Architect & Build the Framework
Deliver an Excellent Product
Developing and Growing Expertise
Abeyon delivers robust business solutions for our clients by hiring and retaining world-class professionals, who have a desire to learn, work hard and grow their expertise. Abeyon and its employees share a commitment to create a fun, entrepreneurial, and high-reward environment.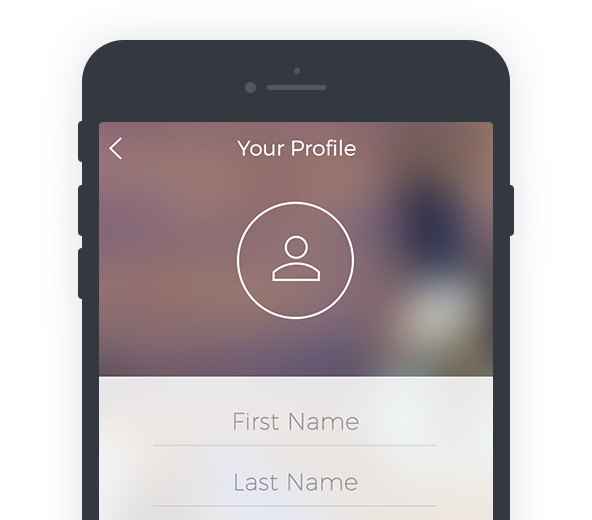 You Will Love Being A Part Of Abeyon
We strongly believe in empowering employee by providing them the tools and support they need to excel. As a company, we strive to deliver cutting edge solutions, and ensure our employees utilize the latest and greatest technologies.
Senior Software Developer
Job Description
Abeyon is looking for an experienced Senior Software Developer to build web applications using the latest technologies and architecture. The ideal candidate would have extensive experience with software development, and be familiar with current development frameworks. Experience with product development within a small company setting is highly desired. The developer will be required to program and maintain all elements of the system i.e. user interface, middle tier, and database.
This position includes a generous compensation package including competitive salary, health coverage, 401K matching, vacation, sick and holidays.
Essential Job Duties
Builds software applications – Follows coding standards, builds appropriate unit tests, integration tests and deployment scripts.

Defines software architectures – Collaborates with leads to explore existing systems, determines areas of complexity, potential risks to successful implementation, and learns the applications capabilities.

Communicates continually with the client and project teams – Explains progress on the development effort.

Participates in client meetings and guides clients towards best solution and technology for client needs. 

Write technical proposals for potential clients.

Owns success – Takes responsibility for successful delivery of the solutions.

Meet aggressive deadlines in accordance with company's expectations.
Minimum Job Requirements 
5+ years' related experience in software development using Java technologies and other server level technologies. 

4+ years' of experience in product development and managing product development teams. 

3+ years' related experience in databases.

3+ years' experience in JavaScript, SOA and Web Services.

1+ years' experience working with clients and senior leadership team. 

Bachelor's degree in Computer science, Information Technology or related field is preferred.

Master's degree preferred.
Knowledge/Skills/Abilities
Expert knowledge in software development architecture in varied technologies. 

Develops software solutions by studying information needs; conferring with users; studying systems flow, data usage, and work processes; investigating problem areas; following Agile Scrum methodology. 

Meets programming standards by following production, productivity, quality, and customer-service standards; identifying work process improvements; implementing new technology.

Experience working in business intelligence, artificial intelligence technologies and other data related technologies is a plus.

Experience with one or more of the following is a plus: J2EE, Servlets/JSP, JDBC, web services, Spring.

Experience in mobile application development is a plus. 

The ability to work in a fast-paced, highly collaborative, agile development environment in support of short iterative cycles is a must.

Ability to communicate effectively with clients and team members is a must.
About Abeyon, LLC
Abeyon is a small software company with big ideas about design, business intelligence, innovative technology, and improving lives and processes using all these components. We're a young, hard-working team. We work together, complement each other, and have fun at the same time. Sometimes we eat chicken wings, and doughnuts.
Software Programmer
To build software and application, appropriate unit tests, integration tests deployment scripts, communicates with clients and project teams, work with the Senior Architect on product development strategies, write technical proposals for potential clients. Min Req. MS in Computer Science or related w/6 months' exp on Objective C, PHP and responsive development, CentOS and Mysql. 40 hrs/wk. Resume to Abeyon, LLC at 5285 Shawnee Rd, Ste 108, Alexandria, VA 22312 (job location). 
Software Developer
Description of duties:
Create, modify and test web-based computer applications using ASP.NET(C#) and IBM Watson APIs, including Natural Language Classifier, Retrieve and Rank and Conversation API, and trending message platform APIs such as Facebook Messenger, Skype, Slack and WeChat, to build responsive chat robots and robots management portal.
Design, develop, modify and implement computer applications backend APIs and services by using ASP.NET(C#) and other frameworks as required.
Develop and maintain SQL databases to store, locate and retrieve data and information.
Perform analysis, design, development, and debugging functions related to web based applications, using knowledge in servers, networking, operating systems, relational databases, as well as Corpus Linguistics.
Minimum Requirements: 
Master's degree in Computer Science or a related field with previous experience in the same or related occupation
Please contact:
Human Resource, Abeyon LLC, 5285 Shawnee Road, Alexandria, VA 22312